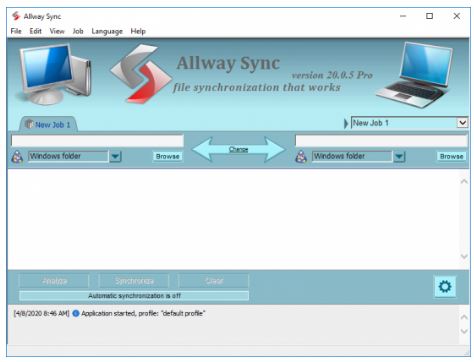 Allway Sync Pro – uses innovative synchronization algorithms to synchronize your data between desktop PCs, laptops, USB drives, remote FTP/SFTP and WebDAV servers, various online data storages and more. Data compression and encryption are supported.
It combines bulletproof reliability with extremely easy-to-use interface. Allway Sync also can synchronize your PC data with a Mac via Sync Gateway.
Features
• Easy to use Windows interface
• Real all-way file and folder synchronization
• True synchronization
• Reliable data back-up
• Remote synchronization
• Multiple directories support
• Removable devices support
• Cloud storage sync
• And much more..
Download
Allway Sync Pro 21.0.9 Portable (15 MB)